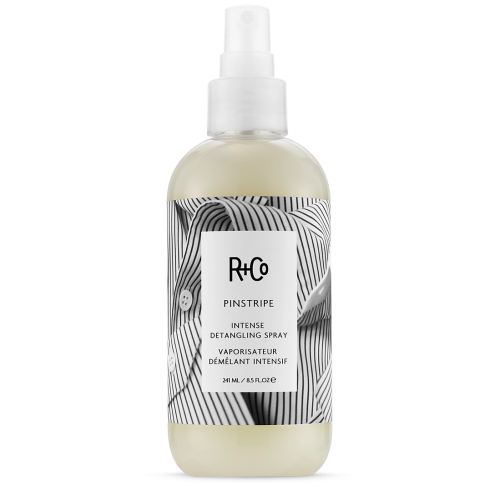 R+Co Pinstripe Intense Detangling Spray
Detangling Spray
PINSTRIPE is the finest of details—the kind of thing you wear when you want to make an impression. PINSTRIPE brings out the finest details in your hair. It's lightweight, adds shine and hydrates even the most unmanageable hair. Use it whenever you're stepping out. Spray on towel-dried hair and comb through. No need to rinse.
Good for: Seriously unmanageable or dry hair. Conditions and hydrates weightlessly.
100% VEGAN
R+Co Pinstripe Intense Detangling Spray
FAQs
Fast & free shipping
We offer free Shipping Over $40 Anywhere In Canada. Your order will be shipped within 1 business day.

Bonus: Get a free gift with every purchase!
Get in touch
Have a question about if this product is right for you? We're happy to help. Give us a call 416 850 9719 or send us an email at info@bobandpaige.com and we'll help you out!
Ready to book an appointment?
Request an appointment through our form or give us a call if you have any doubts about what you need. We'll get back to you as soon as possible.
Make an appointment